Established in London 2012, Portuondo gallery specialises in 20th century European & American Decorative Arts from the 1930s to the 1980s as well as limited edition contemporary Art & Design.
Directed by brothers, Hugo & Diego Portuondo, the gallery provides interior design, sourcing & consulting services both to private and corporate clients.
Portuondo Gallery has three locations  London, Madrid & New York, additionally the gallery exhibits annually at various international fairs such as PAD London, Masterpiece, The Winter Show & The Salon of Art & Design.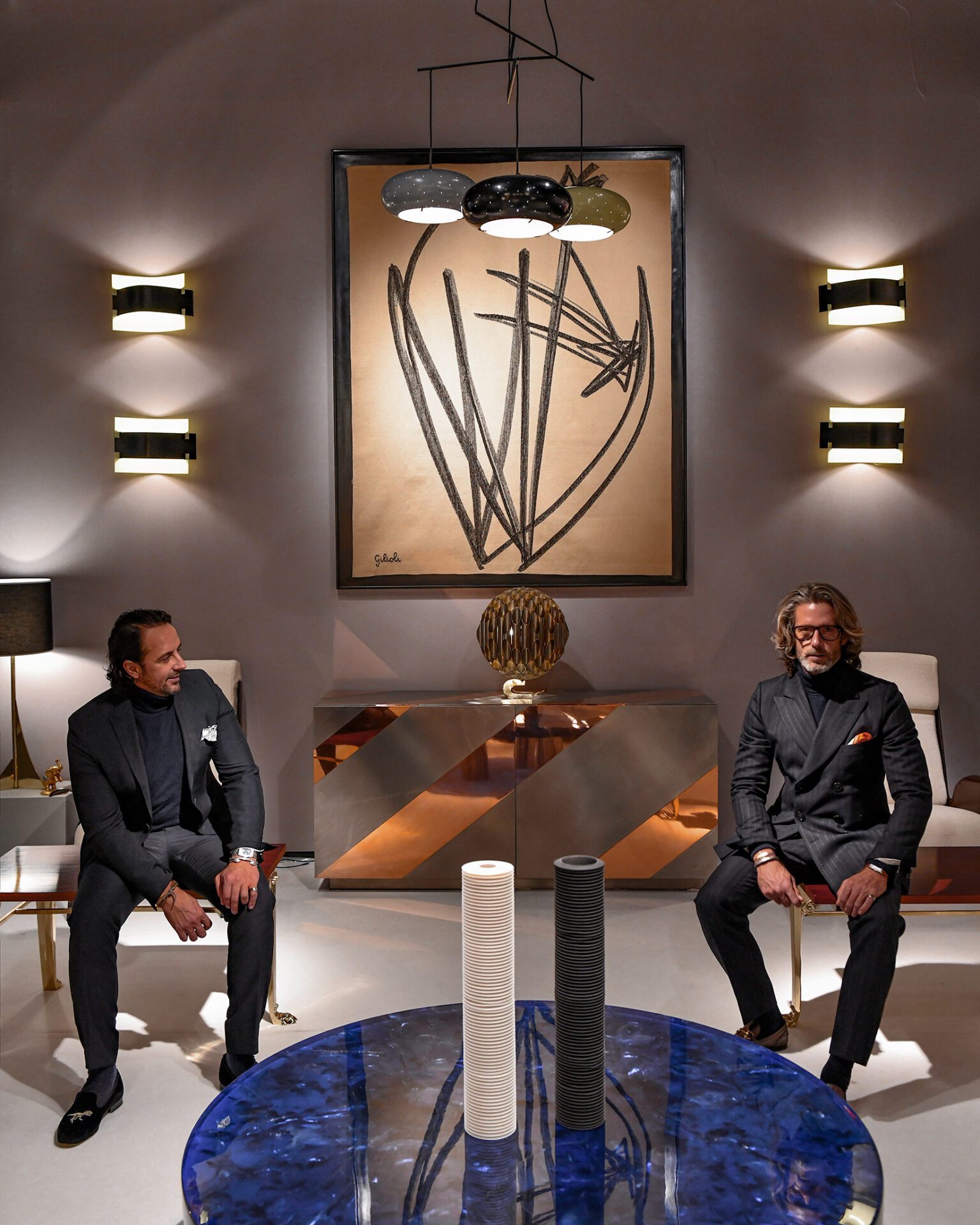 LONDON
Telephone + 44 (0) 207 2590099
90-92 Pimlico road
SW1W 8PL London
United Kingdom
Opening times London
Monday-Friday: 11am – 1pm 2pm – 6pm
Saturdays: 11am – 1pm 2pm – 5pm
Sundays: Closed
MADRID
Telephone + 34 91 4353620
Calle Castello 85
28006 Madrid
Spain
Opening times Madrid
Monday-Friday: 10am – 2pm 5pm – 8.30pm
Saturdays: 10am – 2pm
Sunday: Closed
NEW YORK
New York Design Center
10th Floor
200 Lexingon Avenue
NY 10016
USA
Opening times New york
MONDAY TO FRIDAY
9.30 pm to 5.30 pm
Saturday – Sunday: Closed
Portuondo London
Portuondo HQ
90-92 Pimlico Road
SW1W 8PL
LONDON
Portuondo Madrid
Portuondo Spain
Castelló 85
Madrid
Portuondo New York
Portuondo New York
New York Design Center
10th Floor
200 Lexingon Avenue